Placing a Records Retrieval Order by Subpoena for Law Firms & Attorneys #
Attorneys and/or their Legal Assistants can enter the information electronically or upload a pre filled order form for requests in Admissible or Inadmissible form.
Required Tools: #
- A Computer/Internet Connection
Things Needed? #
- Order Form (if uploading)
Steps to Place a Records Retrieval Order #
Step 1: Enter the Place an Order Gateway
You can enter here directly by visiting the URL https://dastexas.com/client-center/place-an-order/ OR the Client Center Dashboard will always lead you there as well.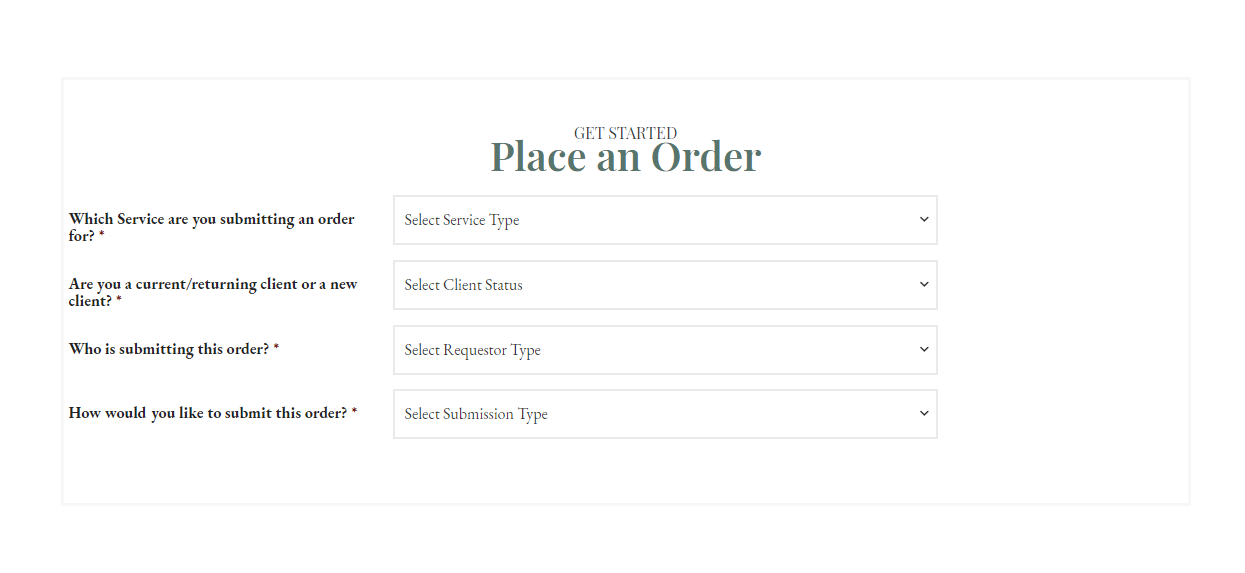 Step 2: Select the Service Records Retrieval for Insurance Companies
Ignore the Add-on button.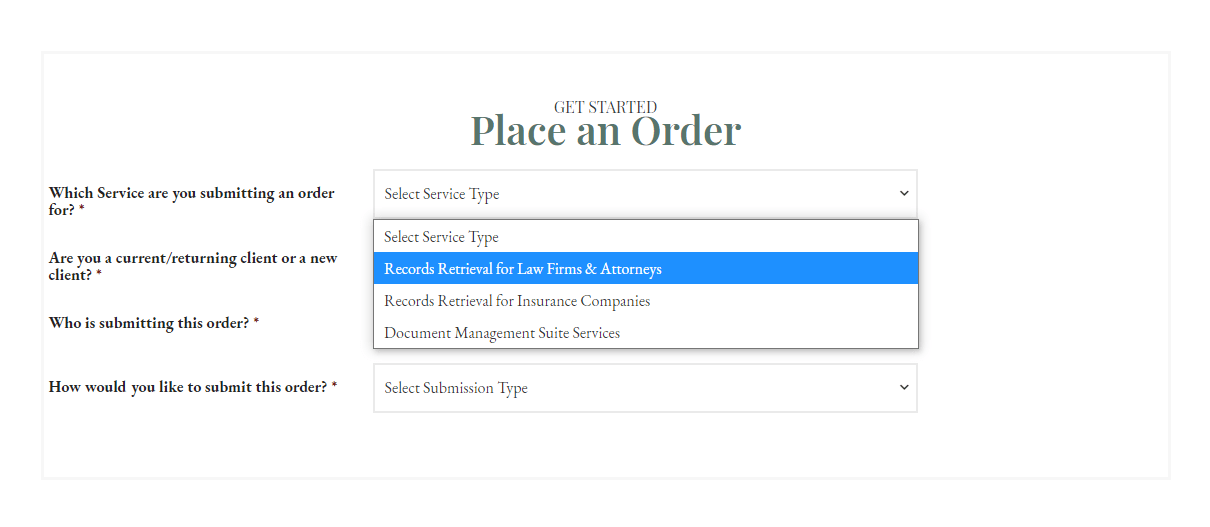 Step 3: Select Client Status; Current
These instructions are for current clients, please find instructions for New Clients if you are not already a DAS Client. Th party submitting this order may not be the Client. If you are a party acting on behalf of our Client such as an Assistant, select Assistant.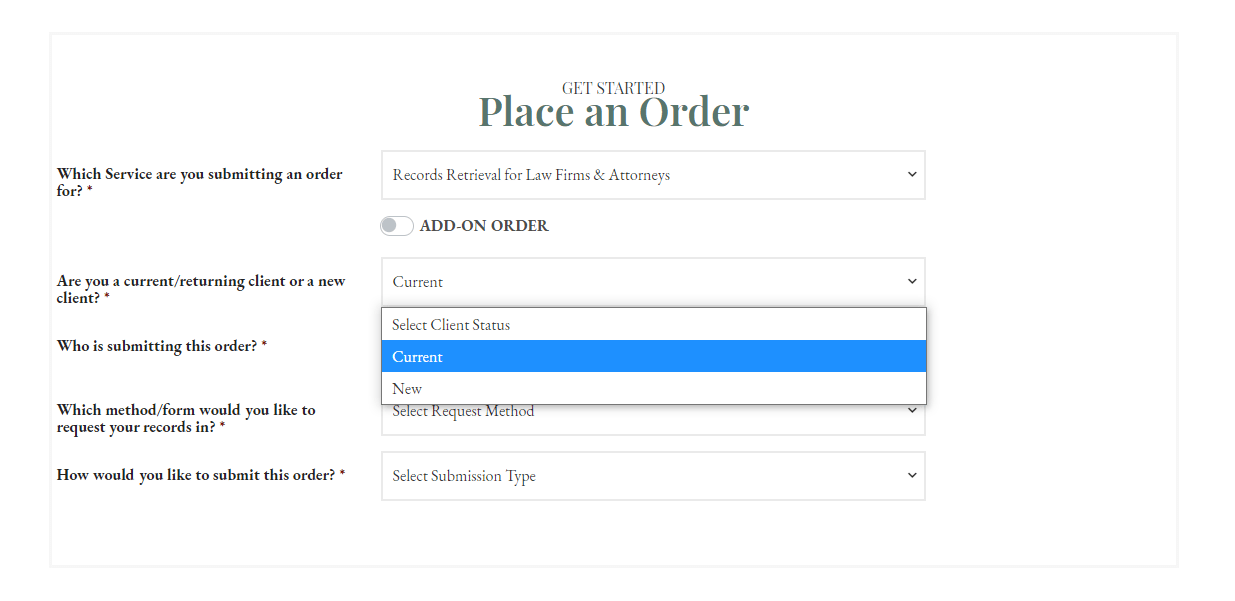 Step 4: Select Request Method
Here you'll select whether you want to request in Admissible or Inadmissible form . For purposes of this example, we will select Admissible.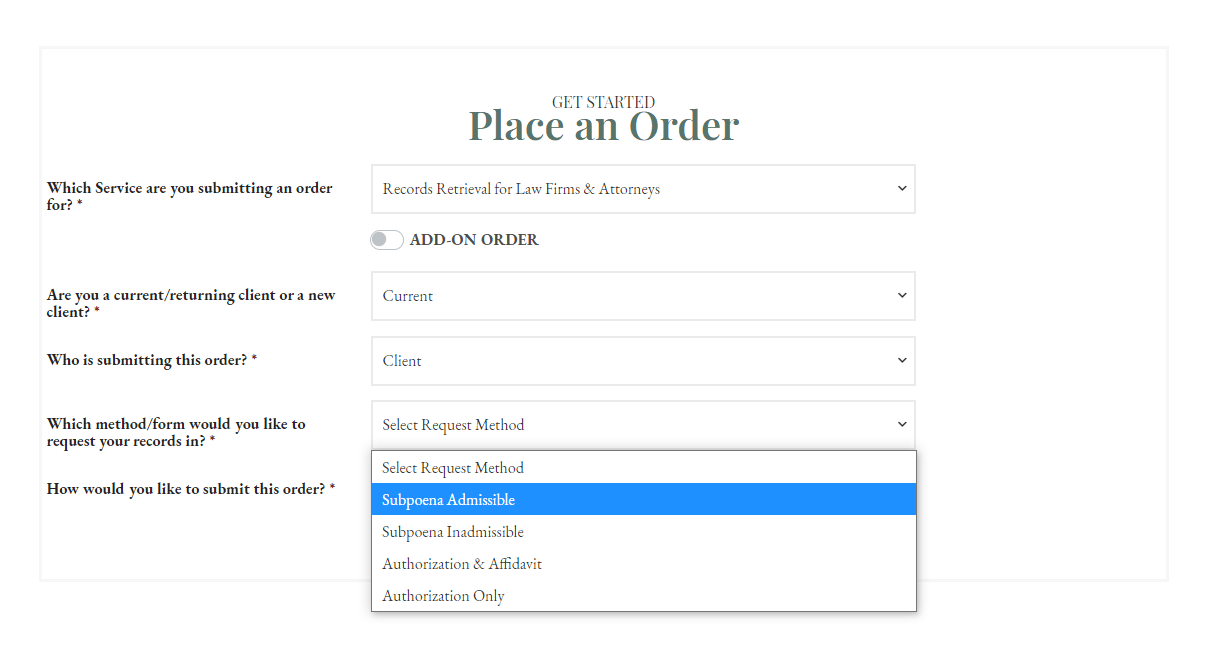 Step 5: Select Submission Type
If you are entering electronically, then proceed to Step 6A. If you are uploading a pre-filled order form, please continue to 6B.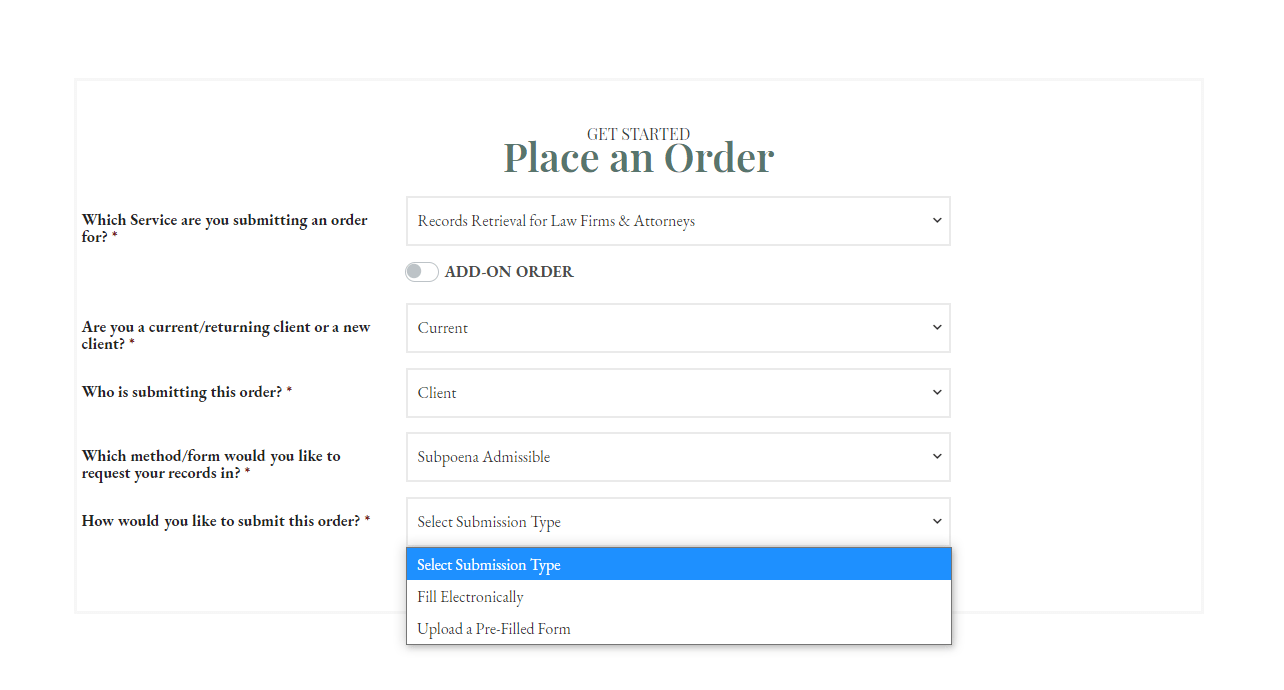 Step 6A: Enter Client Details, Records Pertaining To and Other Info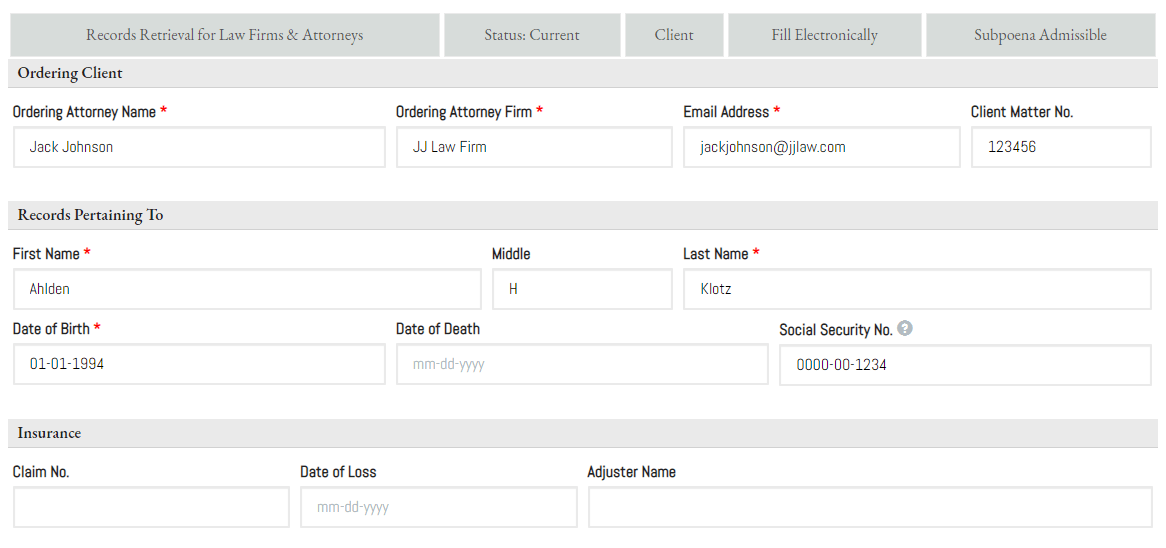 Step 7A: Enter Case Details and OC Details or Clear OC entry.
Step 8A: Enter the Record Request(s)/Location(s) Details
Step 9A: Upload Any Necessary Files & Enter Any Additional Information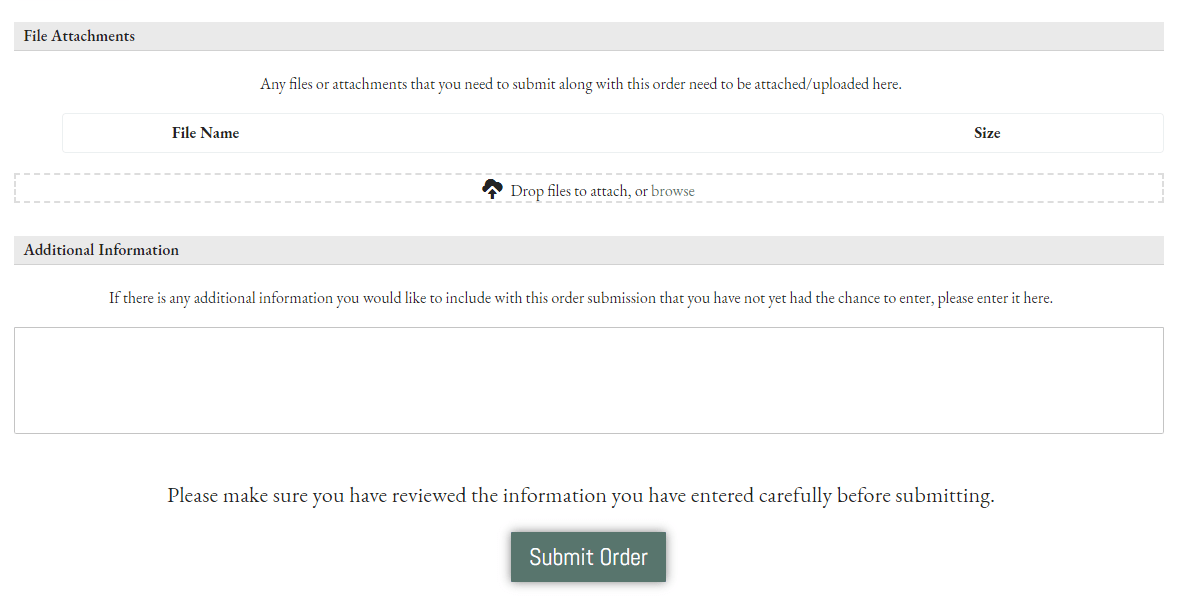 Step 10A: Review and Submit Order
Step 6B: Enter Client Details, Upload Order Form/Files & Any Additional Information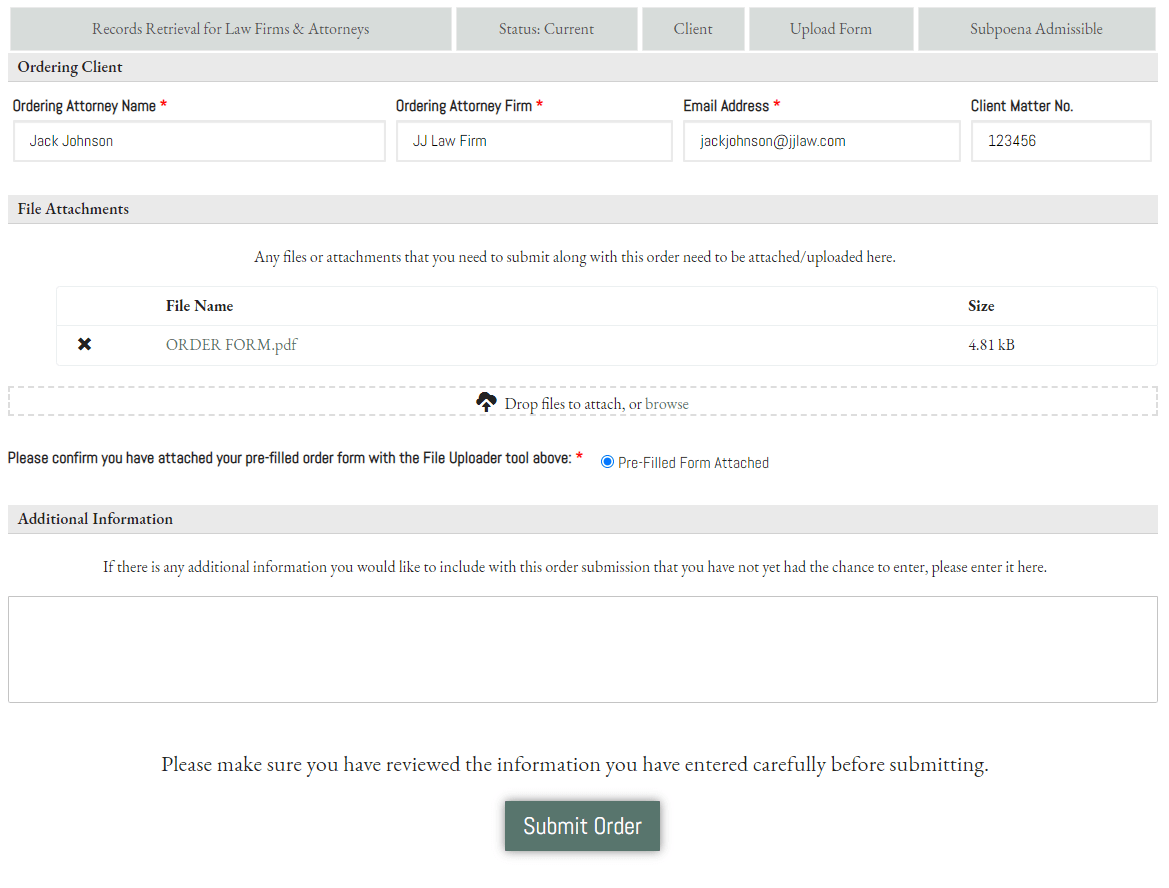 Step 7B: Review and Submit Order